Kelly Paige is up for a mean massage today and has found just the victim. Her new customer came in wanting a relaxing massage and a happy ending, very much not the request he should have made because this girl is in a mood today and he just happened upon her at a bad time. She is letting him know that him getting a happy ending isn't in the plans right now. His cock is hard so what's he going to say. He had to be a little weary though when he seen that strap come out and knows what it's for.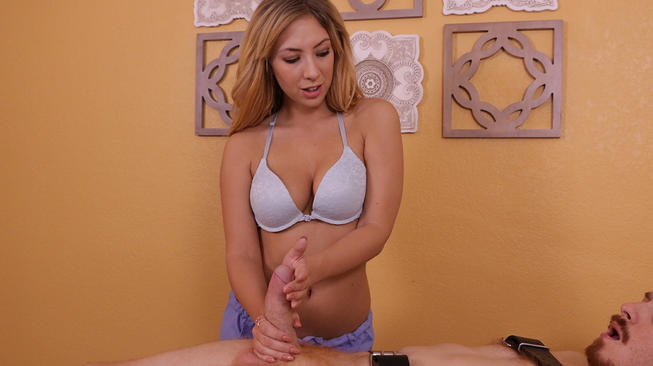 She gets him all strapped on the table and starts taking off her own shirt, leaving him to just be able to look at her big boobs.His hands and chest were tied down and he wasn't anywhere near where he could get his hands loose. Kelly Paige makes him sweat and get his cock hard as hell. She gets his cock all lubed up and starts to stroke his cock and she can feel it starting to pulse under her hand by now, but his happy ending isn't going to be the end as he had hoped. Kelly Paige is going to completely ruin his orgasm!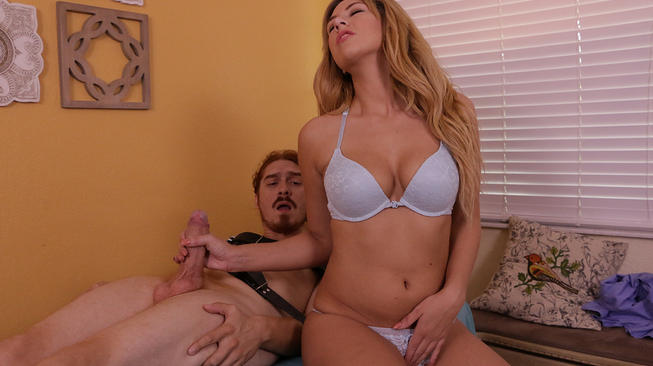 To further tease this poor guy while she has him tied down and unable to get anywhere near her, he can smell her perfume and everything about her, just like he knew she would smell, and he was getting even more horny! MeanMassage.com has some pretty intense horny and bossy handjobs and she loves being the one to get to play with the cocks like this, her thing was to tie them up, make them pay for any and all wrong done to her before she got to this place here.