Tired of seeing guys jerk themselves off in porn? Well you not alone because we are too. Which is why we're happy to see a site that focuses solely on girls finishing men off to completion,  and this site would be FinishHim! There must be a reason this subreddit is so  popular , ranking in the top 20 on Reddit. Put simply, people want to see girls finishing men off. No more of the guy jerking off before he unloads his warm white semen, no way, because thats just lame. We want to see eye contact from the girl, tongues twirling and hands jerking feverishly.  I mean, whats the point if the guy has to jerk himself off just to spurt his seed? Pretty ridiculous yet all too common on the porn world. This guy sums up most peoples' porn pet peeve quite succinctly:

"When the guy pulls out and starts masturbating to get hard again while the girl just keeps on moaning with literally no stimulation at all. I want to see people actually enjoying themselves."
Well Said.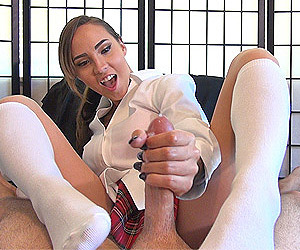 By the looks of it Finish Him seems to be a new site but the handjob and jerking content looks petty dope. This site has everything from blowjobs , fucking to handjobs all with one theme in mind…you wont find any guys jerking themselves off here. This is a premium pay site, so its worth it to join up if your a fan. They are also a trusted partner, ie, we promote their sites and we are familiar with their content and company. Long story short they are legit, offer a great product and honor a full refund if your not happy, pretty cool. We have not seen the members area but by the looks of the latest Finish Him updates, the content is exclusive and fresh.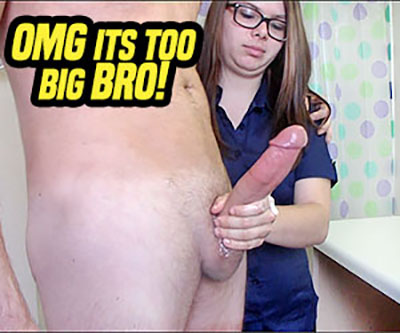 Check out the tour and see for your self. Enjoy