Pike would love to have a hot breakfast to start his day, but his lovely wife, Harley Summers is a terrible cook and she is better at playing with his cock than anything else, so on this day, a good handjob is best for the breakfast, it will at least get him going. Harley Summers, the horny milf has her own way to help that dude start his day: A morning handjob. Mrs Summers grabs his monster-sized boner and jerks it off for good, giving her man a morning release. That's definitely better than eggs, right Pike? 
While she is jerking off his huge cock, he is focused on her sweet perfectly round tits, they are the perfect size, not so big they sag but not so little you can't cup them in your hand, Harley Summers is just built perfect all the way around. For a MILF, this lady is lean and mean and very sexy!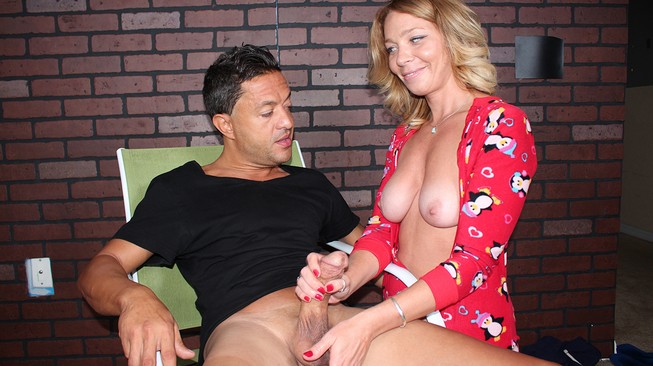 She knows that she has to be very good here because he had his heart set on eggs this morning, so she has to be on her game to make this worth the loss of his breakfast for a smooth handjob from the hottest MILF in the land, that's what she has to convince him of today. And guess what? He is all into her, so secretly this is fine with him, but it gets better if she thinks she has to be extra good today, so he kept his mouth shut.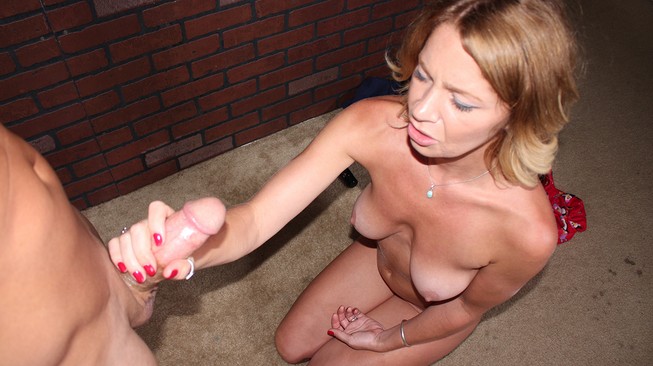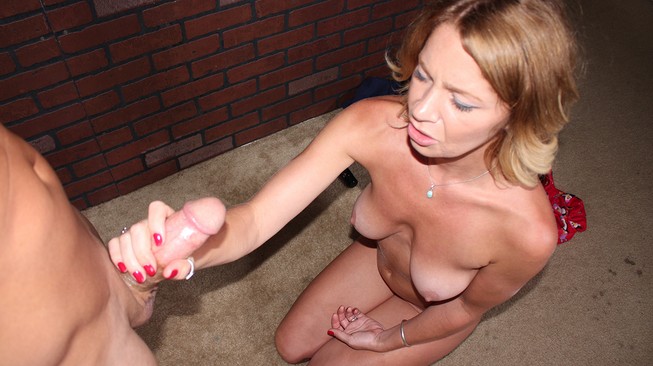 It is soon apparent that his cock is about to explode and she wants to feel it all over her body so she takes her robe off and kneels down in front of him to make sure she catches it all when it cums shooting out the tip of his massive cock. Harley Summers has to catch every single drop, this is protein afterall, right? No need for them both to miss breakfast. She is waiting to go to CumBlastCity!!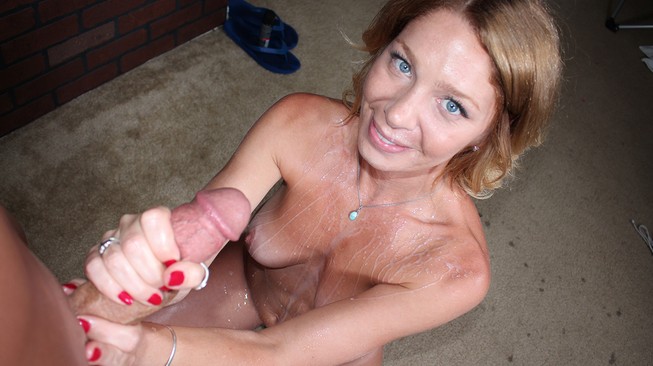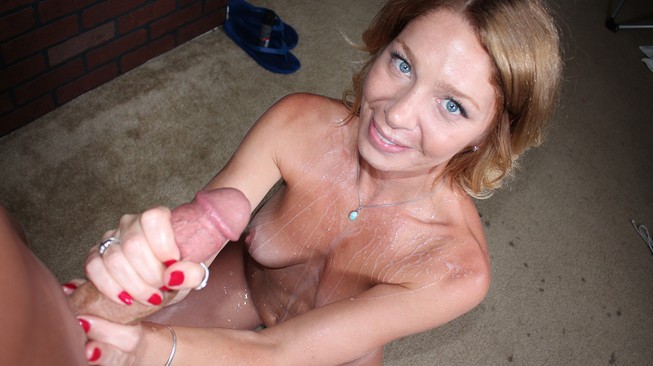 Just as she was suspecting, he shot off his massive load all over her, down her throat, tits and all the way to the floor in front of her, splashing on her thighs and her waiting pussy that was getting wet just having his cock and balls in her hands.
Click here now to get the sample pics and then go get full instant access to the sexiest cum blast city ever