Kimmy Granger is pretty easy going until some perverted customer stumbles in and thinks he can have his way with her just because she is a Massage Therapist, and then she turns into one of the meanest bitches and what he gets is far from what he asked for. She punishes him for as long as she possibly can and takes control of his cock. She ties him up, refuses to let him cum and teases him until his cock is nothing but a great big blue throbbing vein. From sitting on his cock and balls while he's tied to the massage table and not letting him touch her or say a single word because he's being a little dick, and that isn't going to sit well with her at all, Kimmy Granger is one wicked femdom and in control and he better damn well realize this, and she is about to teach him!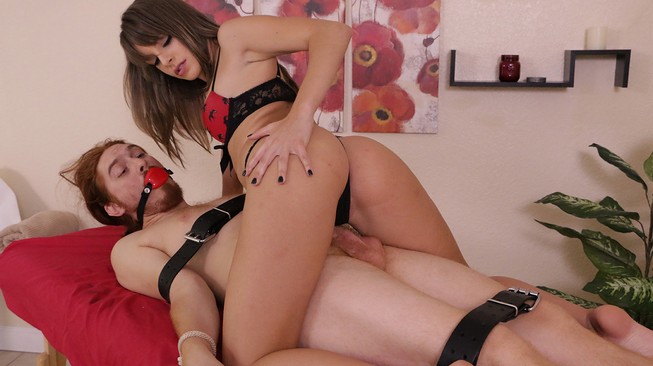 Now that she has his hands tied and his mouth gagged, she can do anything she wants to do and knowing Kimmy Granger, you can bet it isn't going to be anything less than painful and humiliating! She grabs his cock with her hand and makes him think she is going to give him a blowjob, but that only turns out to be more of her teasing and humiliating him, her idea now is to torture his cock and deny him anything resembling his happy ending he was seeking, she is going to deny his orgasm until he can't stand it and then a little more.
Kimmy Granger has his cock and balls tied so tight that this poor guy will think twice before abusing any other girl that he meets up with to give him a massage, because this one definitely turned into a very MeanMassage and he doesn't ever want that again, not if he knows what is good for him, especially not from Kelly Granger!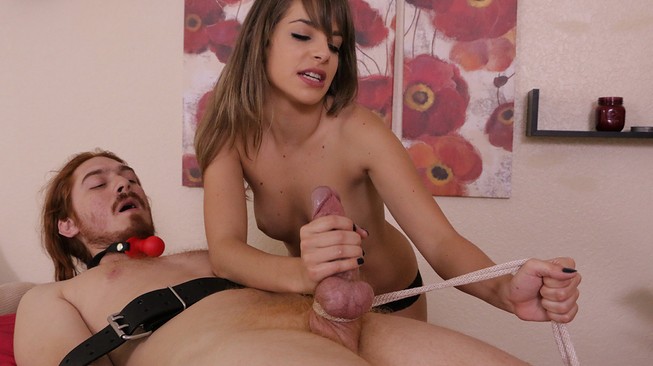 If you are into torture and getting your cock jerked off by sexy hot vixens- then I think you may have found just that.
MeanMassage has femdom handjobs, torture, all in HD quality and with over 400 models that are mean as hell!