Jessica Jones is an EXPERT cock sucker. Hands down she is one of the BEST! And its no special trick or gift. It is simply because she WANTS to be the best. Start with the obvious stunning good looks and smoking hot body with long tan legs and perfect titties tipped with tiny hard dark nipples. Then top it all off with beautiful long, soft blonde hair. Throw in a killer smile and piercing sexy eyes and you have the beginning of the BEST dick sucking you will EVER get.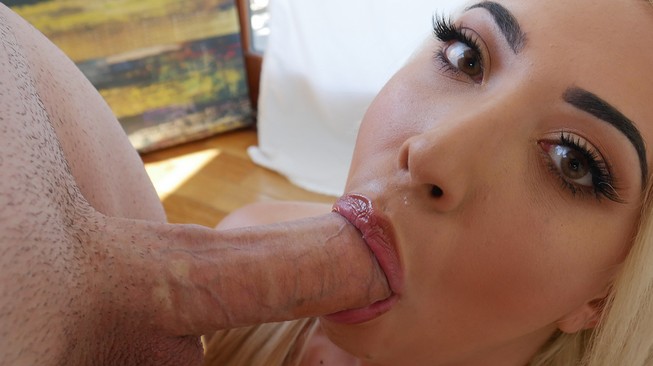 She starts by exposing her tits to you with her little hard nipples letting you know she is already feeling it. Her smile as she sees your cock for the first time re=enforces your confidence in her to get the job done. Kissing the tip of your cock as her fingertips feel your engorged man-meat tenderly for the first time. Her smell is as soft as her clean soft hair tickling your leg. Everything about her right now is soft and comfortable.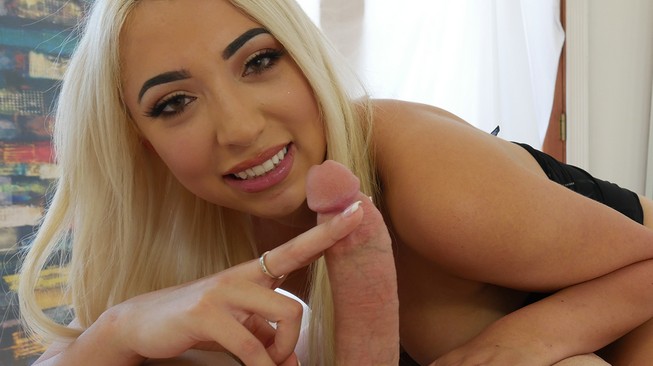 Your twitching rod enters her tender warm mouth. Your back arcs as you feel her lips tighten and her flicking tongue evokes pleasures you never felt as it slows and begins tracing the edge of you cock inside her. As you try to pull back a little Jessica suddenly engulfs ALL of your dick forcing it into her throat as her pretty lips find the base while never losing eye contact with you except for that moment your head jerked back in surprise. This amateur blonde cock teaser was the hottest chicks he had ever had on his cock!!

She falls to her knees in front of you begging to be fucked in her mouth. As you begin thrusting in and out of her face she obediently holds still and allows you to face fuck her at your will. Her lips holding on to your gliding wet prick just like a sweet tight pussy.  And when she knows the time is right she lays you back on the bed and grips your spit soaked meat with both hands and places her mouth over the end and feverishly pounds away begging you to please cum in her mouth. And when you explode she is sucking and lapping up every available drop until you dick goes soft in her mouth. Expert? I doth think there is ANY doubt at all of her skills. Expert indeed.