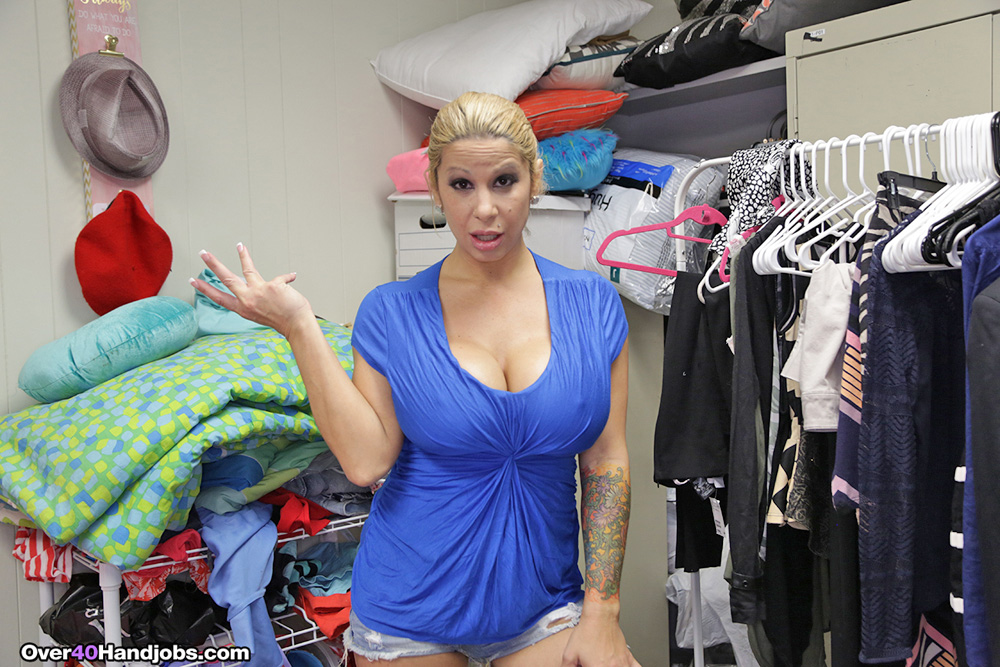 Your a big boob fan and you love big huge tits. When Alyssa Lynn walks in the door your cock gets hard as fuck. She takes notice and asks you of you'd like to feel them. Your cock swells and when she exposes her massive mams, your about to bust your nut right then and there. Titty fucking Alyssa Lynn would be a dream come true and that's exactly what happens when Mike gets to fuck her fun bags, get a handjob and get sucked off by the top heavy babe in this Over 40 Handjobs premium episode.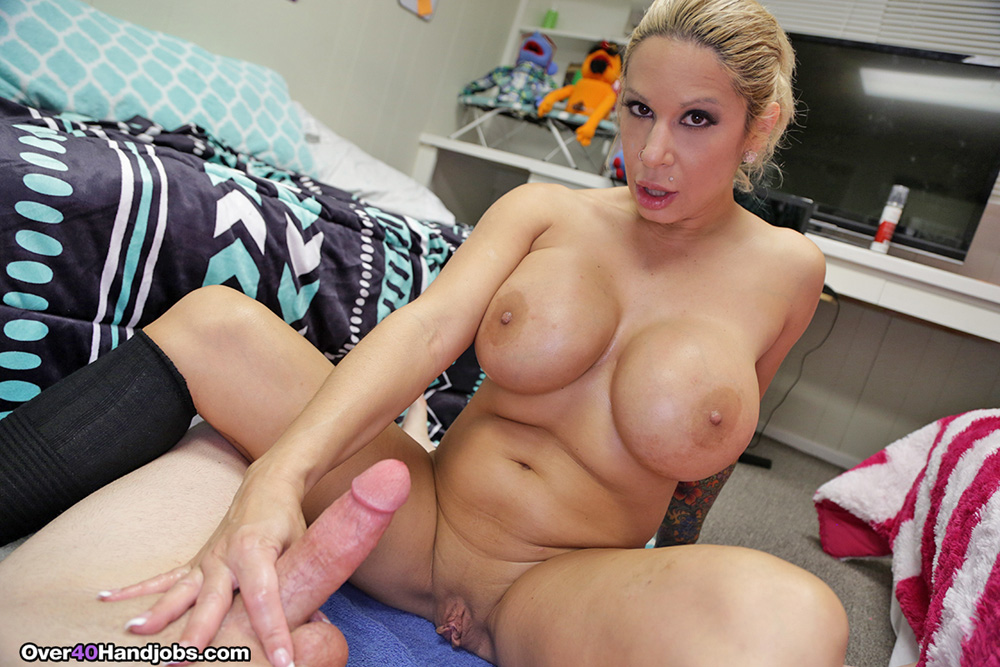 She's a sorority mother with a curfew to enforce and when Mike breaks that curfew she figures she will make him spurt his seed across her chest. Suffice it to say this has got to be the best house mohter in the world if shes willing to give handjobs you young college boys. But shes over 40 and shes horny as fuck. She takes a liking to Mike, hes a handsome kid, and she noticed the monster budge in his pants. This turns her on in a big way and she tells him she will let him fuck her tits. Mike obliges, pulls out his hard pulsating cock and proceeds to fuck her big boobs while she sucks him off at the same time.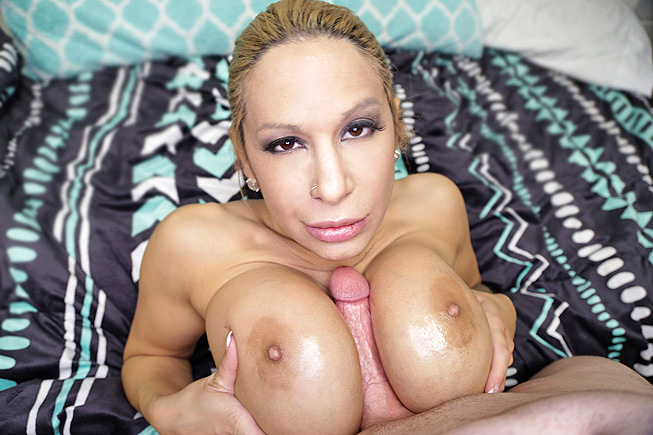 This sets Mike over the edge, but he wants to fuck her juggs even more. As his cock throbs and needs to be released. His balls swell and tighten as he released his white warm sperm across her bug 44FF boobs, this kid has a big cum load and Alyssa Lynn laps up every last drop. Fully satisfied Mike goes on his way while Alyssa sops on his semen. Check out this episode form Over40handjobs and download it.