Christina Skye is back again and this time, she is up to her old ways, she still loves jerking off cocks and getting them to splash their cum all over her, she still has those big tits you love so well and she still has those piercing blue eyes, yes she has eyes! She is also a talker and you will see that soon enough, she loves talking to her beaus and telling them how much she loves jerking off their cocks until they cum all over her.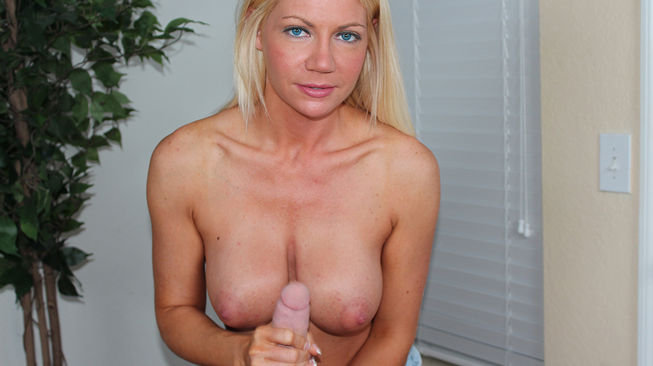 Yes guys, her tits are very much real and very much her own, they aren't some plastic toys that she bought and paid for, they are hers, self grown by her. Christina Skye is a very real blonde babe that just happens to be one of the horniest big breasted women I have seen lately. She is far from a slut, and doesn't act the part, she just loves cock and makes no "bones" about it. She loves milking a big cock of all of the jizz that she can.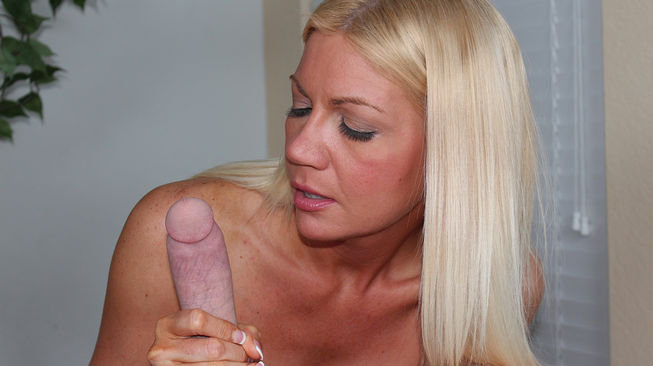 Teasing the cock is a favorite thing for her to do, she loves teasing and milking them and letting you know it with her sexy voice talking to you all the while. Cum Blast City is where she likes to visit and she does it as often as she can, and we have them all on hi-def videos and images for you, her fans and members! This lady is sexy as hell and second to none when it comes to how experienced she is at jerking off a big cock, she is professional and she is fun loving – what a mix that is with a hard cock, right? This blonde amateur with her big natural tits is one of the best there is, so sit back and enjoy the ride and bring a kleenex or two, you will be needing it when you see the finishing act here.