Gemma Nicole has an appetite for sex. Hot, young, pretty and blonde is the perfect combination for a chick to have ANY dick she wants but, when you live out in the countryside your options become really limited. But one afternoon when her step brother caught her masturbating again she decided to not hold back and make the best of the situation.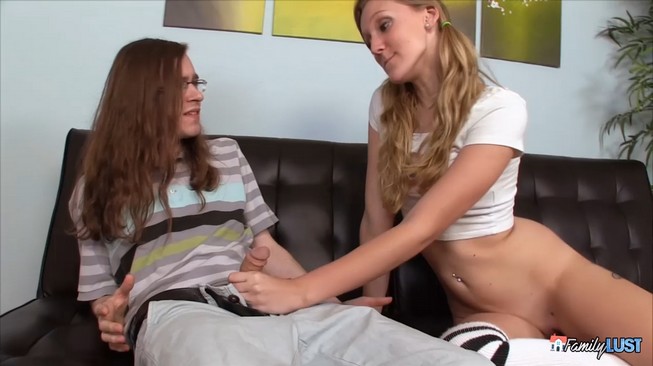 After Shawn sits beside Gemma on the couch instead of being embarrassed like the last time Gemma reached for Shawn's zipper and promptly released a hard dick step brother was trying to hide. Before Shawn could say anything Gemma had the young swelling cock inside her wet,warm mouth. Before he knew what was happening Gemma straddled Shawn's hard cock with her tight wet cock pocket and began riding it. Shawn still in disbelief looked at his step sisters back and followed it down to her gorgeous ass watching his cock diving in and out of her shaven pussy just on the other side of her pink puckered asshole.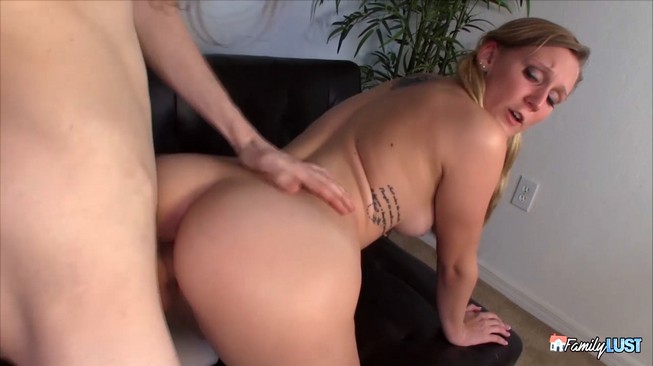 Feeling confident and committed Shawn decided to take control and stood up and bent Gemma Nicole over and began pounding her fragrant fuckspot. Each hard stroke vibrating her young ass sending ripples across it as her moaning became a steady chant of "fuck me" "please fuck me". Her pussy lips swelled from the battering as her juices soaked Shawn's balls and ran down her inner thighs. Fucking her step-brother was so naughty but it was so good!! FamilyLust has alot more of this with step-dads and daughters, step-moms and sons and so on.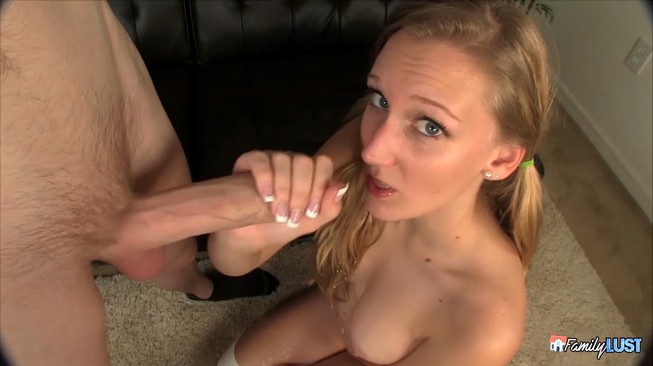 After a few powerful orgasms Gemma turned and took Shawn's cock in to her mouth again to give her hammered pussy a break. Shawn exploded his hot goo into her throat and then spilled the remainder across her face and tits. Gemma never knew her step brother could fuck like this. But now that she did life in the country was never going to be boring again!