Macy Cartel is the real deal all wrapped up in one chubby body, she is busty, classy, blonde, and a dead sexy MILF. Ordinarily that would be something you'd never get mad at, but not her boyfriend. She was late getting to him and he was pissed and wants payback for making him wait on her. She steps out of the room and comes out in just her fur coat and her pearl necklace. She kneels down by his huge cock and pulls his jeans down to get a better grip on it. His cock is so big that one hand won't get it, she has to give him a two handed handjob. It is fair to say that she is going to get forgiveness faster than she first thought.
Macy Cartel knows that she doesn't have to do much to win him over because he loves her hands on his growing cock and loves feeling her bare nipples on his leg and the fur on her coat tickling his leg as she gently and slowly strokes his cock. She wants him to get his full payback for her being late, so it's all about slow and easy with his cock in her control. This pov handjob done by the gorgeous milf is not something that her boyfriend is going to forget and neither will you!!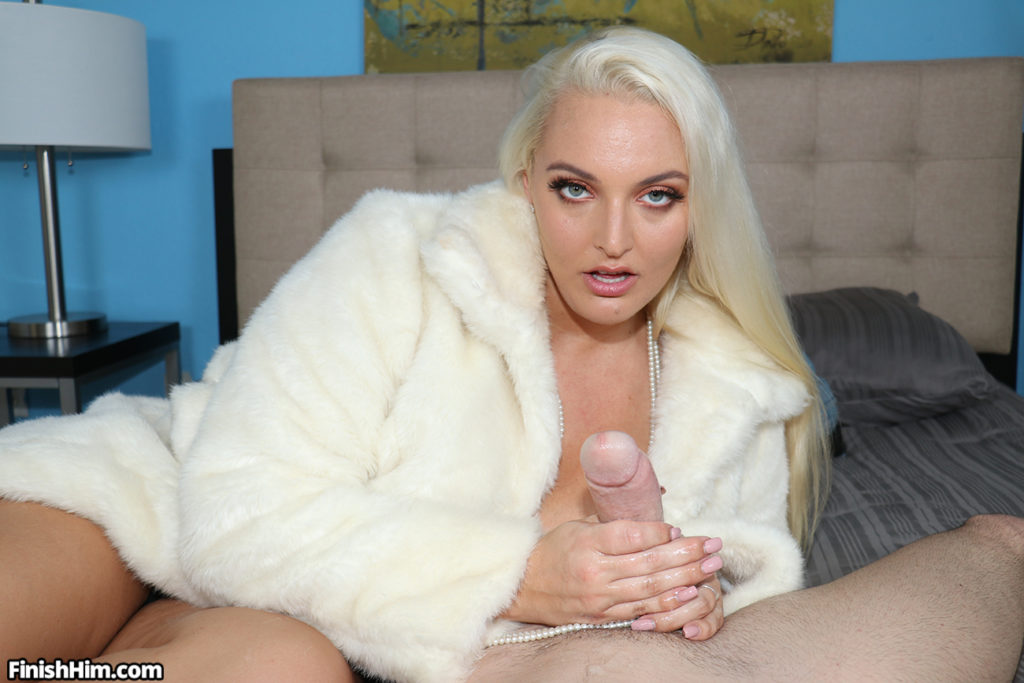 She continues to stroke his cock and now she has the pearls he gave her and is wrapping them around her hands and his cock and can feel him flinch under her hand as the cold pearls touch his rock hard cock. Macy Cartel didn't get to keep this guy as long as she has by not knowing what to do. She knows anytime she makes him mad about the least little thing, that she just needs to come at him with nothing but her pearls and white fur coat with nothing else on and starts rubbing his cock. See this and many many more on FinishHim.com when you get full instant access.