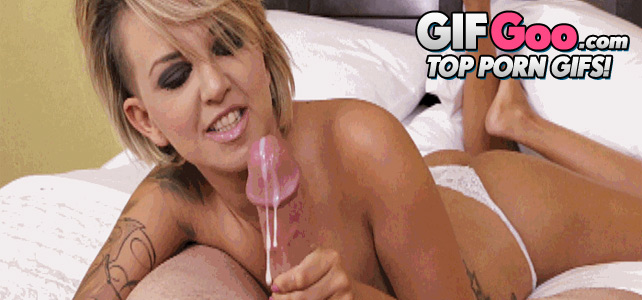 Well, let's do things a little different today, I found a lot of animated porn gifs and I know how hot they make you all. I am not sure I 100% understand the turn-on but I do get that it makes the majority of you so crazy horny. Is it the fact that it is just looping and it's constant porn action or can it be the idea that is is one constant cumshot that goes on and on and on, that seems to be what I get from those I have spoken to about them. Regardless of what it is, the guys over at GifGoo.com have cornered it and have a whole site packed full of animated gifs that are constantly moving animated porn action.  Let me show you some samples, and these are the best of the best, top rated and most watched!
Watching that cum just keep on soaking the face on Dani Dare, that is the single most, and hands down, most alluring and most popular animated image on GifGoo.com – is it because of the steady stream of cum all over her? I think that is most likely what it is, right? Either way, it's pretty damn sexy and a huge issue in getting your cock rock hard, right?
Sally Squirts, now there is a name that you don't have to ask what it's all about. He rubs her pussy like he's trying to rub paint off, and when he is done, she squirts cum, that isn't common so of course they had to make an animated gif of that.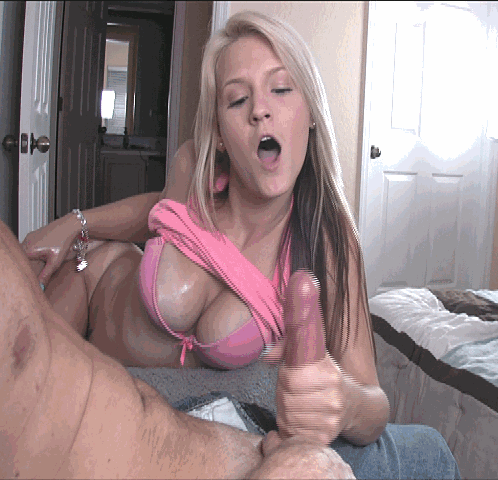 Finally in my samples I picked out for you, there is Hope Harper, no one grabs a cock and teases it like this girl, she gives the sloppiest handjobs ever. This bratty teen loves milking cocks and the more the better, and bigger the better! Any jizz she milks from them, she gets to play in it. This is a sexy as hell gif, right? It's the never ending amateur teen handjob!!