Athena Amour has rules when you lay down on her massage table, and trust me, they are not pretty, if you are into abuse, then fine, but even if that is the case, it isn't going to be easy, that's for sure. First of all, here comes the gag, if you are going to get this done, it's her terms and she really doesn't want to hear what you have to say about it, she wants you bound and gagged so you don't have any means to fight back.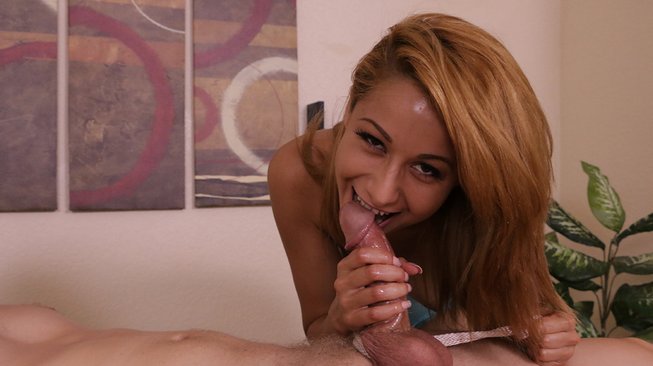 Athena Amour gets his cock good and hard and then teases it with her teeth just on the tip of his throbbing head, fully lubed, tied and bound and gagged, she has him at her advantage and nothing he is going to do is going to do anything but make it worse. She has his balls tied up and if you look hard, you see she is playing with the tension and one wrong move, his balls are going to be in a vice, so to speak. This bitch gives mean massage a whole new meaning, this isn't just mean, it's just downright torture, but somehow it feels crazy good!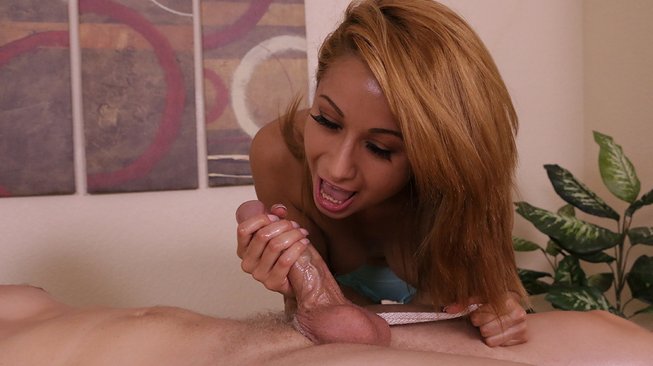 Jake's cock is really taking a beating from this girl. She is so gorgeous and her body is to die for, any guy would die to get to even be in the same room with her, but when they find out that mean streak she has, things could go different. But sometimes you get what you pay for, if you wanna be with a hot chick like Athena Amour, there is a heavy price to pay. You wouldn't think by looking at her that she is as mean as they come when your cock is involved. Jake quickly gets a serious case of blue balls form repeated bouts of edging, only to erupt over the edge when she ruins his orgasm. Watch mean bitches get their kicks by humiliating guys during massages.