Lola Fae is a petite massage therapist and while most of her clients are ok and she likes making them feel good. The ones that come in and demand that she jerk them off during their session are really starting to piss her off and this guy just happened to catch her in a nasty mood. She is going to show him a thing or two this time. She wraps him to the massage table in plastic wrap and then starts yanking his cock with both hands in such a way that his whole cock turns red. She teases him by putting her skinny ass on his chest and she pulls out her really small teen tits, making him suffer, he can't move to touch anything, he's just stuck having to deal with it.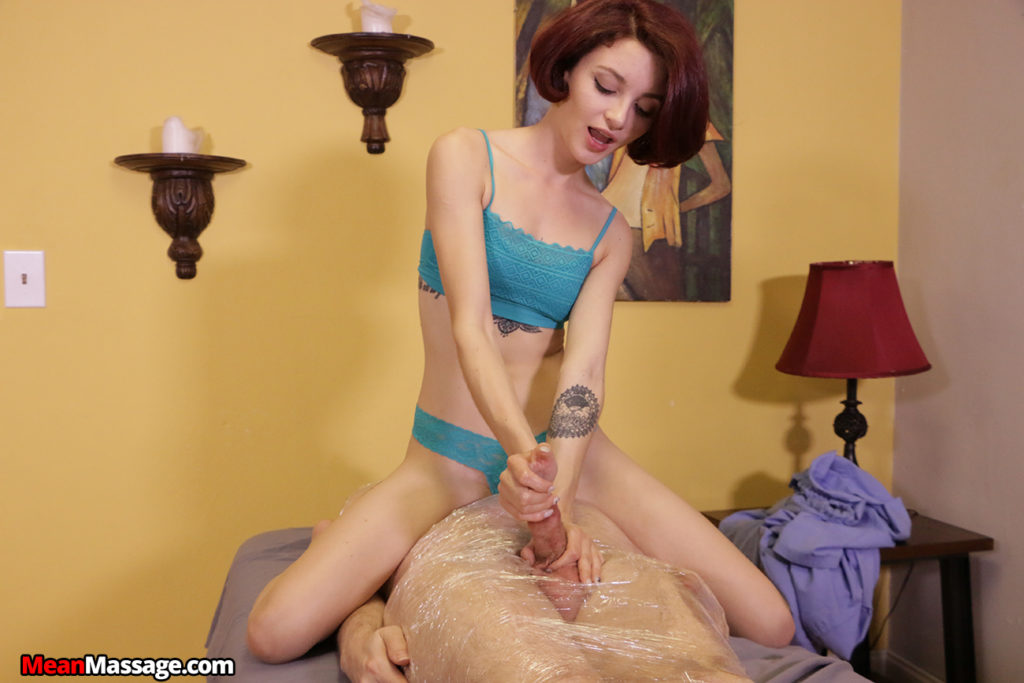 She starts to see him wanting to cum so she blocks his streaming jizz with her thumb, preventing him from cumming. She isn't going to let him cum until she is damn good and ready. She is teaching him a lesson he's never going to fit. But come on, really? Do you think he won't come back? Oh hell no, I bet he comes back before the week is out!! Lola Fae ruins his orgasm in the worst kind of way!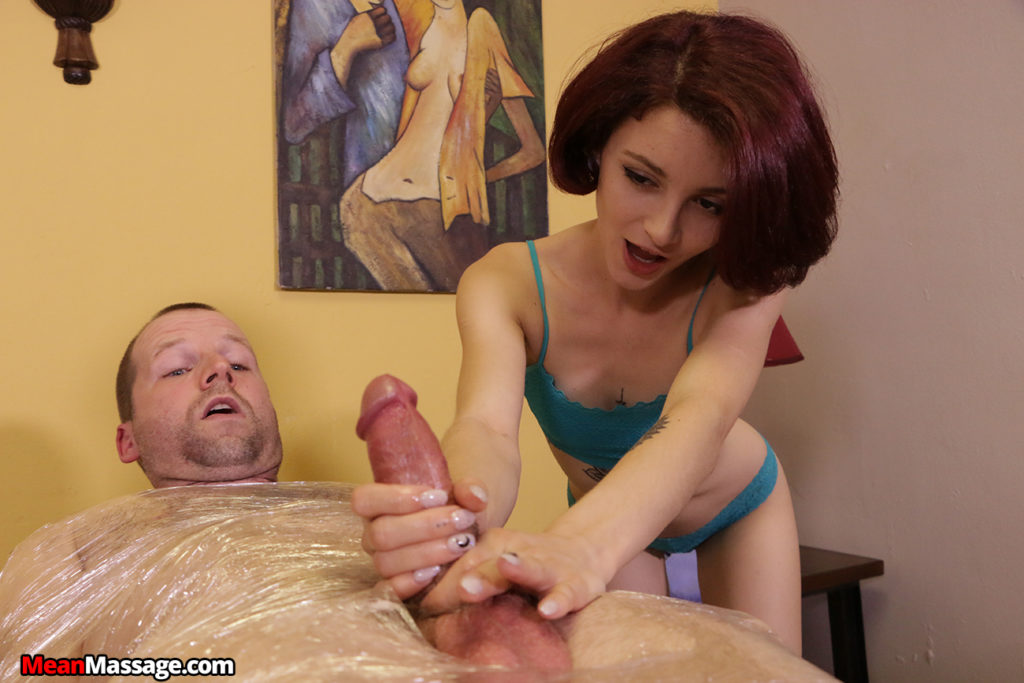 Lola Fae has her grip on his cock so hard that it's all he can do to breathe. He can't wiggle, he can't move anything, this girl has him completely immobile and she is loving it. She she has great tits and ass, but he can't touch it. This massage is going to go down in his records and maybe he may come back, but he has to live thru this one with his dick in tact before he'll even consider that. This petite teen masseuse is alot meaner than she appears, for sure. Check out the full video of her and many other mean bitches with cocks at their command. MeanMassage.com is the place.