How does an over 40 housewife and mother of 2 stay looking young and happy? Why you just have some dick on the side that is how! Eva Long has a great married life and sex life with her husband. But to keep life interesting and exciting she also has some side meat. Chuck has a HUGE cock that Eva REALLY enjoys. Twice a week Eva heads out to do "lunch" with her friend Chuck. Whats on the menu today? Chucks delicious cock! After a flash of Eva's glorious titties and a quick pat on the ass Chuck's big dick begins to grow. Watching his swinging meat begin to stiffen and swell at the site of her always makes Eva's day. Chuck lays in the floor in front of the fireplace as eva holds his growing cock in her hand.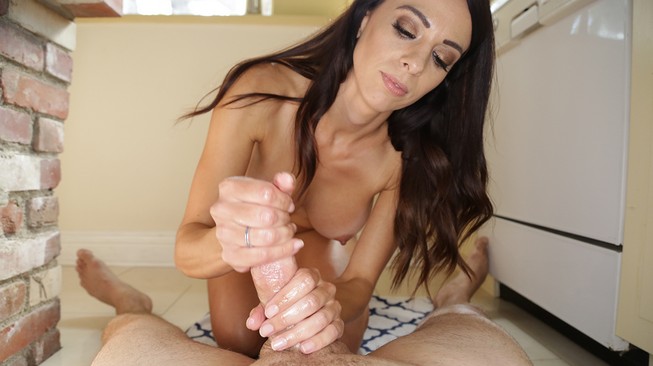 Slowly running her hand up and down Chucks fat tube Eva can feel her nipples tighten as the juice in her pretty well maintained pussy begins to seep past her pussy lips. She has never fucked Chuck but LOVES big dicks and the dirty little secret of their lunches keeps her turned on and excited. Eva strokes Chucks big cock and cannot resist a small taste. Slipping the tip into her mouth the taste of Chucks salty sex tempts her even more as she quickly darts her tongue in and out on his tight nut sacks. The tip of his fully erect cock now oozing precum that makes her hand slip easily up and down the full length of Chucks shaft. Eva Long is just one of the many over40handjobs you will find when you get full network access!!!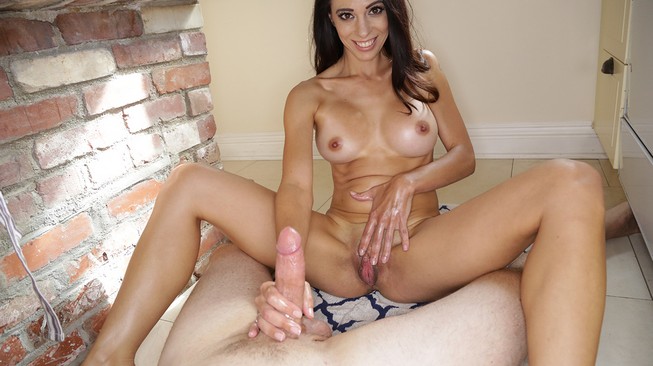 Her hand finds her soaked pussy ass he picks up pace gripping Chucks slick cock. Chuck rises to his feet and she knows all to well what is about to happen. With a deep moan Chuck sprays her face with his first burst of cum. Knowing it was coming she still is surprised by the velocity in which it hits.Almost stinging as the hot fluid strikes and then begins running down her neck on to her breasts. Yes, Eva will have to keep Chuck around. Maybe someday she will have the courage to tell her husband and if all goes well they can ALL play together… Err… I mean do lunch. Over40handjobs is the place to be for older women taking advantage of younger cocks – who doesn't like an old lady handjob from time to time, right?