Hello hello, welcome to this week's entry to your favorite handjob sites and this week, we have an older lady that loves young cocks. She likes having everything total in her hands and her in charge. Who do we mean? Gina West, of course. This over 40 lady loves the younger cocks because they are well, bigger, but not only that, they are not as experienced and more pliable in what they will do for her, she wants to be the one in charge and she will go to whatever extreme she has to.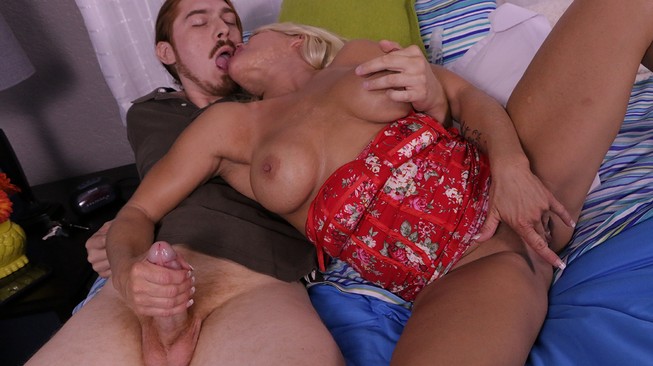 Thankfully from the looks of things, this young buck wasn't going to be the one abused this time, he was all too happy to work with her, afterall, he was getting his big cock yanked off by a hot older woman, how many can say that and mean it? This lady is so hot and damn sexy that you'd never know she was over 40 years old and being filmed giving these young bucks an over 40 handjob like this.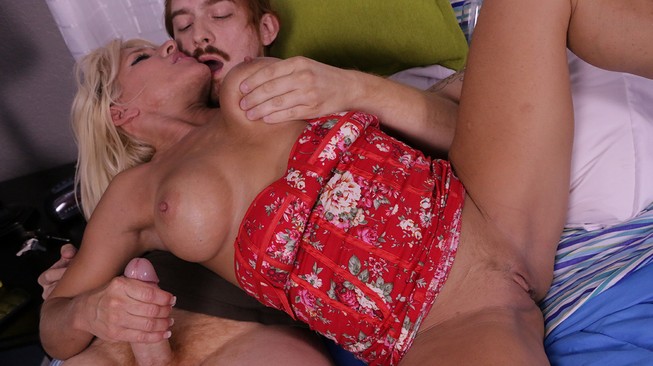 She isn't the only one working for this though, this boy is so horny and enjoying this that he gives something back, so she gets those giant older boobs massaged and played with while she is jerking his fat cock and trying to milk it of all of the cum left inside it. Gina West wants it all, not just part it and she'll milk it until she gets what she wants.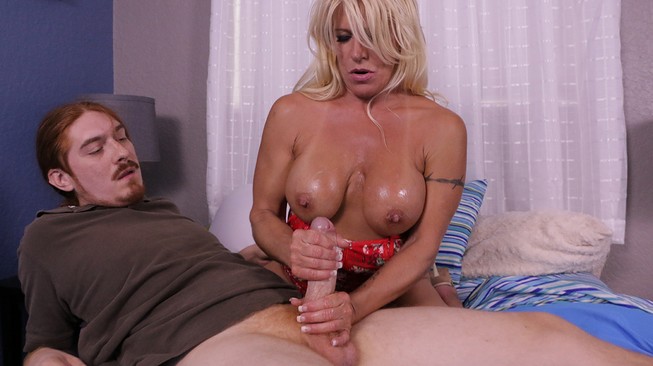 Gina West jerks his cock off with both hands, it's so big. She had to oil and lube it and her own hands to keep from giving it a burn while she was yanking it off with both of her well manicured older hands. His cock was fun because it took everything she had to milk this one, for sure. The more she jerked, the more turned on she was getting.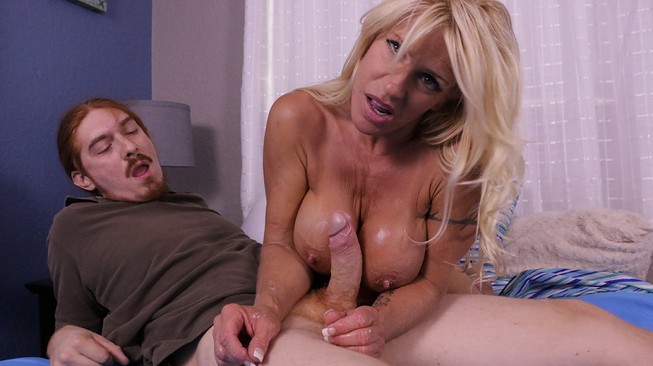 Gina West jerked and jerked until she finally milked his cum out of the end of that giant stalk of a cock. She played in it for a few minutes until she had it all over her hands and her big fake old boobs!