Alyssa Hart was making something in the kitchen and realized she didn't have enough sugar. She has neighbors that she can borrow just a little from, she hoped, she didn't want to get dressed and go to the store so she went over to her neighbor, Pike's, house to see if maybe he had it. He was walking around the house half naked and her eyes kept going to the area where his cock is and even soft it was bigger than any she had ever had. She couldn't help herself and he caught her looking, well, guess what happens next?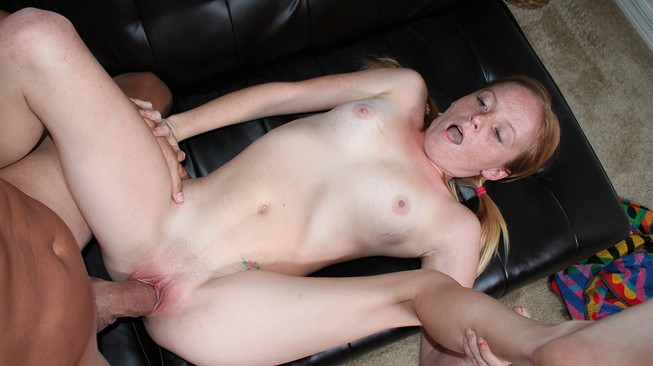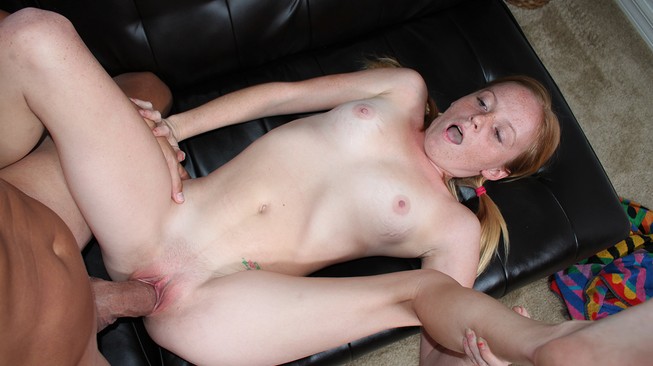 Alyssa Hart is so petite that sometimes it is hard to believe she is a full blown adult with adult desires and needs, this young lady is about as horny as they come. She is such a tight and petite teen that, I guess, any cock would look and feel huge near her, but when you have a guy like Pike who has become known for the size of his massive cock, that seems a bit of a challenge to the normal size woman, much less a very petite one like Alyssa.
I do not have a single clue how this little petite 18 year old managed to take in all of that cock, but somehow she did it and seemed to be loving the hell out of it. She hadn't ever had one this big, she had some big cocks in her, but never anything like this. It was one of those things you hear about that "hurt so good".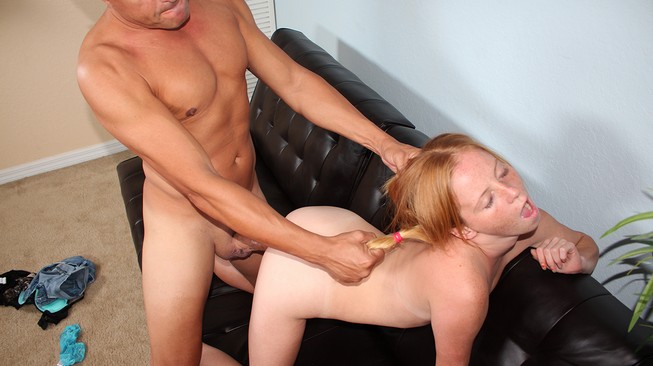 At one point Pike turned her over and started pumping her pussy hard from behind, waiting for his balls to explode and get his juices all over her tiny little tight ass. This girl gives new meaning to petite18, she is tiny, but has a way bigger personality and sex drive, she can keep up with anything thrown at her, or in this case in her. Taking on Pike is no easy task, for sure. I was shocked to see he didn't split her in half, for sure.
Check out the new samples by clicking here and then go get you some good hi-def video action of Alyssa and Pike