Don't be afraid to admit it: you have always fantasied about having your cock spoiled by two superb blondes! Well, now your fantasy will become reality due to these super-hot models: AJ Applegate and Bailey Brooke. Wearing such a sexy lingerie, these beauties start fondle and each other right in front of you. AJ has such a big and appetizing butt that you can't help yourself. So, you touch it with your already hard cock. Seeing how erect your dick is, these babes have some plans with it!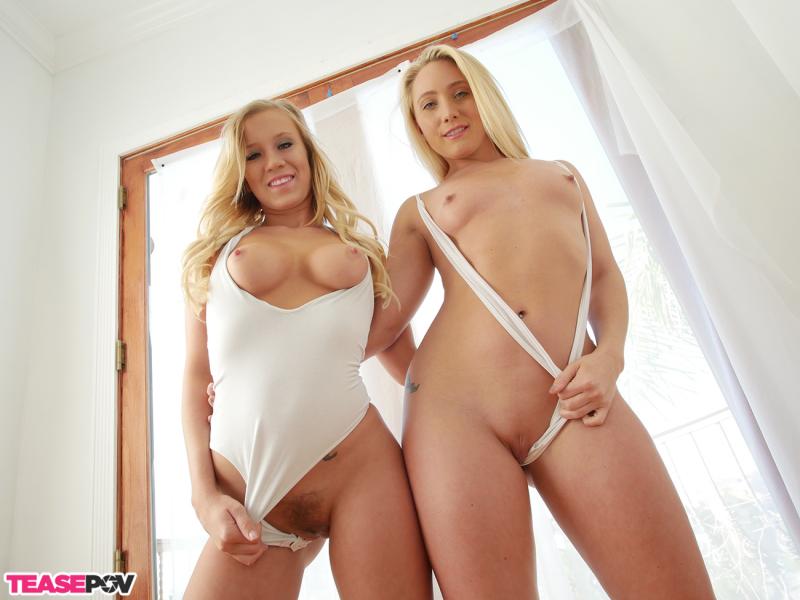 They begin to slowly lick it, with gentle moves, while looking right into your eyes. While AJ sucks your tool so fine, Bailey shakes her amazing ass which you touch your foot. AJ takes care of your cock with her skilled mouth while her butt is fondled by her girlfriend. Bailey takes the control of the action by sucking your dick while AJ offers such an erotic show by shaking her ass cheeks.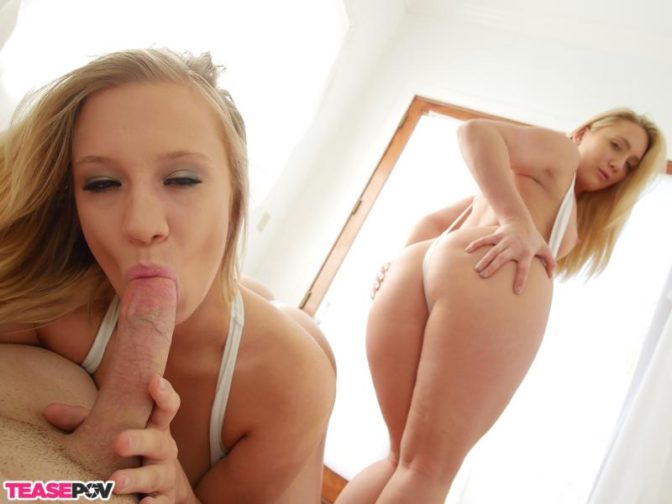 But, AJ can't stay away from you for too long, so here she is licking and sucking your cock again. These babes rub your dong with their skilled hands, making you go crazy. On teasepov.com you can see so many videos in which two or more gals are sharing a cock. If you want to enjoy the nasty action, just access the site! While Bailey sucks your shlong, AJ takes care of your crown jewels, sucking them. This is what we call a true team work! Bailey is so delighted to stroke your boner while her girlfriend sucks it. They exchange the places and you ask these two ladies if you can cum. AJ, with a naughty smile on her face, says 'not yet'.
What can you do if they simply can't have enough of your cock? AJ Applegate sucks Bailey's nipples while she rubs your dick with her trimmed pussy. Nasty AJ sucks your tool right under the Bailey's peach. These two cupcakes keep on licking and sucking you, sharing the dick and kissing it from time to time. They rub your tool so fine that you cannot take it any longer and you send your cum right on Bailey's face! AJ makes circles with her tongue to clear your cock of all the remained cum. After playing with your sperm in her mouth, she swallows it, like a good girl. Very naughty and skilled babes, don't you think?