Oh guys, look what I have for you today, Zoe Monroe, and God is she ever hot. She puts this guy's cock thru hell though and I bet he really doesn't care, all he can think of is that he has the hottest chick he's ever seen wrapped around his cock. And yes, I do mean wrapped around his cock, her hands, her pussy and her mouth, there isn't a single way she has not teased this guy by the time it's over. But for now, she is fully intending to ruin his orgasm. Let me show you how this is going here, just look!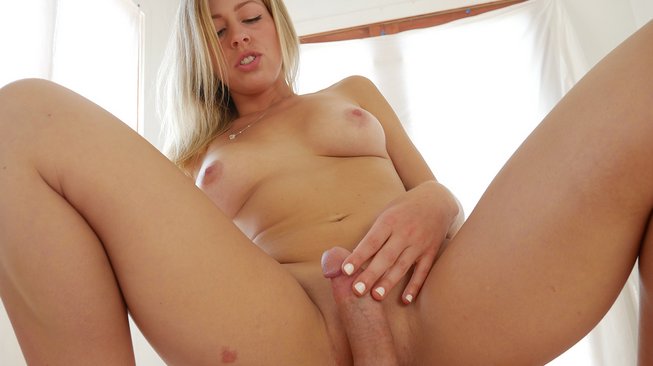 She gets on his cock and while she isn't letting him put it in her pussy, she is rubbing the shaft of his cock up and down on her clit, but it's on her, Zoe Monroe always keeps control, she is the ultimate tease when it comes to cock tormenting. Some wouldn't see this as tormenting and you probably don't, that is if you are ok with a beautiful amateur babe sitting on you and playing with your cock. Zoe ruins his orgasm for sure!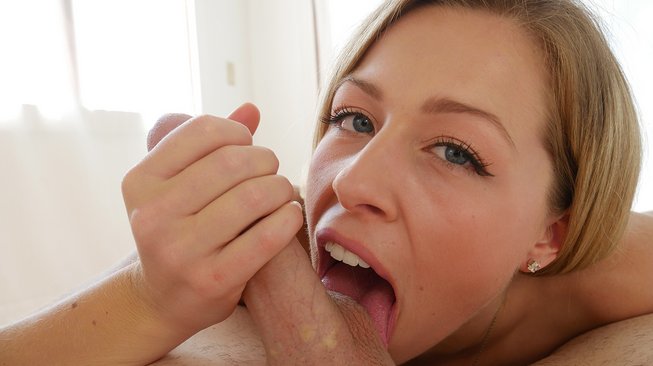 She gets off his cock and grabs it with her hands while licking his balls gently with her hand, gently enough to make him squirm but not letting him have his happy ending – she is kind of not in the mood to allow him to cum until she is done playing with his cock. He has now had it on her pussy, in her mouth and in her hands, what more could any guy want, right? She looks him straight in the eyes while she is doing this and this girl is about as good as it gets. Zoe Monroe has definitely earned a spot in the top TeasePOV.com favorites. This site is packed full of girls going after big cocks and controlling them, they don't play. They are amateurs, but they are gorgeous and seductive as hell, all in the name of teasing your cock!!