Hi, I am Raina… I want to tell you about what happened with my best friends little brother Jonny when he got back from his freshman year at university. Jonny was always shy when we were growing up… I was 5 years older and was best friends with his sister Diane. He wasn't a bad looking guy. I had always just looked at him as a kid.
Diane called me and said Jonny was coming back to town and her parents were throwing him a party. I had noting to do so I went. After hanging out for a bit Diane told me that Jonny was still a virgin. I told her we cant have that! So we decided that I would pop his cherry and send him back next semester a man.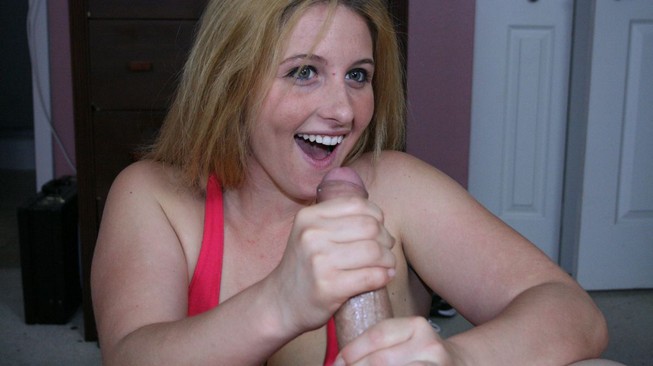 After the party Diane put a blindfold on Jonny and led him to my bedroom 2 houses down from hers.I spent the summers at my parents house still when I cam in from school as well. He was really nervous and we laid him down on my bed. He was shocked at first but Diane said… "Raina has something to show you… later little Bro" and quickly exited. I didn't waste any time. I grabbed his zipper and told him to relax and enjoy his homecoming present. He started to say something but quickly lost concentration and just laid there as I finally maneuvered his cock from his pants.
It was a pretty cock. seemed average at first. Soft due to his nerves. I asked him he was ok…he muttered a soft "yes" as I felt his soft cock begin to stiffen in my hand. I began rubbing it dry at first up and down and it swelled and swelled and swelled… I couldn't believe my eyes. Little Jonny was NOT so little. I let out an audible gasp which seemed to startle him He asked "whats wrong". I replied "Sorry, I was NOT expecting your cock to be so huge". He said "Is it"? And I assured him it was!
I could not help but smile as his cock grew to a full 10 inches! I felt like I had won the lottery! A PERFECT untouched VIRGIN 10 inch cock! MMmmmmm. I slipped the tip of it into my mouth while running my hand up and down the full length of his throbbing shaft. I, as well as a lot of other girls over the years had DREAMED about a cock this big and here it was the entire time in my own back yard!
I began kissing the tip and working my way down the shaft to his equally endowed balls. He lay perfectly still as my tongue twisted and swirled soaking his nuts with my spit before running my tongue slowly up the bottom of his cock back to the tip and then forcing my face over it running his meat into my throat gagging myself before retreating and gathering my composure. It was so thick and hot. I was not able to erase the smile from my face the entire time. I did this while he was watching this pov handjob.
I pulled his pants completely off and then began a steady stroking with both hands holding the end in my mouth sucking on it hard while my hands built up speed. My mouth filled with spit and his precum and every so often I would release it dribbling down the side of his bat sized wood making my hands slip and slide with ease all over his hardened love muscle.
I was amazed he had lasted so long. I paused and said "are you sure this is your first time" he moaned out a barely audible "yes" and then proclaimed "I am nervous about cumming, I have never don't that in front of someone". I grinned and went back at it faster and harder. I SO wanted to feel this thing inside my pussy but I made a deal with Diane for a blowjob only! With membership to ClubTug.com you can watch the full video of me and my cock!
I felt him getting uneasy and restless and I knew he was having trouble holding back his orgasm. I kept stroking his cock and I told him, "The NEXT time he was going to stick this giant cock in my pussy"! He moaned loudly! I asked if he would like that…he said "uh huh" I told him To think about how good it was going to feel sliding his cock in and out of my hot little pussy. He said "Yes, I want to do that"! I said "You are going to". Just then with a grunt and a shudder his towering cock began spewing it love goo all over my tits and shirt and face and neck and hair… I was like "OMG Jonny" as I giggled in amazement of the enormous load he had just blown all over me. He let out a timid "sorry". I said "No need to be sorry, next time that goes INSIDE me". His eyes bugged in excitement and he muttered "when"?
"Soon Jonny… REAL soon".