It isn't often that a girl comes along that just makes your dick hard at just the sight of her, but Sasha Foxx is just that kind of girl. She is sexy as hell, looks a little bitchy but that's what makes your cock hard, right? Her dream is to milk a cock and a set of balls until she gets completely drenched in semen and looks like she may just get her wish this time.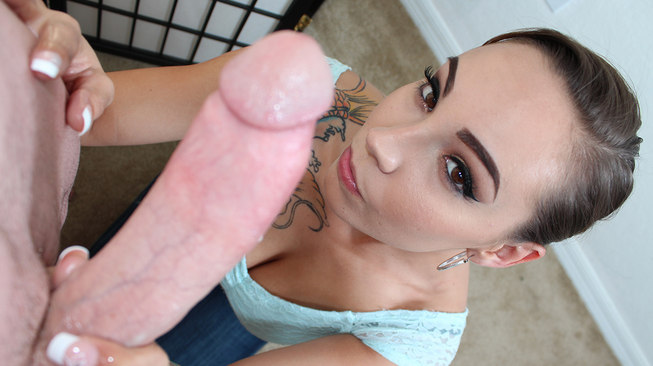 This tattooed teen gets her hands on a huge cock and it turns into a two fisted handjob where she can only manage it with both of her petite hands. This guy is sure to give her the bath in his cum that she has been searching for for a long time. Thankfully for her, Flynt hasn't jerked off in several weeks so he was good and loaded and ready to blow almost as soon as she touched his throbbing hard cock. He was about to blast her with so much cum right in her face! He was going to Cumblastcity for sure today!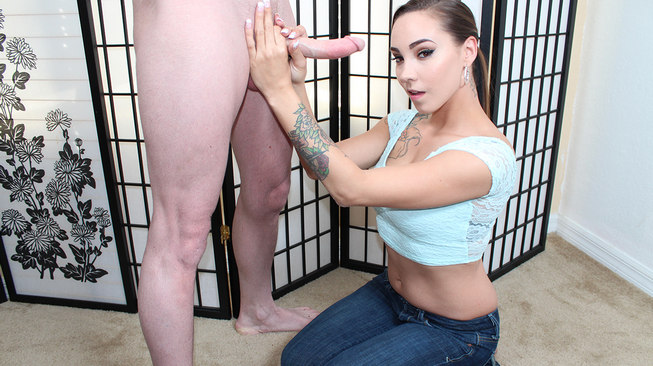 Sasha Foxx was horny as hell and her pussy was getting wet, but on the agenda for this day was to get her clothes, face and all of her sexy body covered as much as she could in his hot, sticky load and she wanted all of it, no focus on her own pussy right now, just getting his cum blasted all over her.  She strokes and strokes his throbbing cock and rubbing his balls to get them ready and she can feel them filling up in her hand so she knows it is coming soon and she's ready. Soon he has no choice and he can feel his cock about to explode and before he could say a word, his cum blasted her all over her face and she could feel the heat of it on her cheeks and running down her slender neck!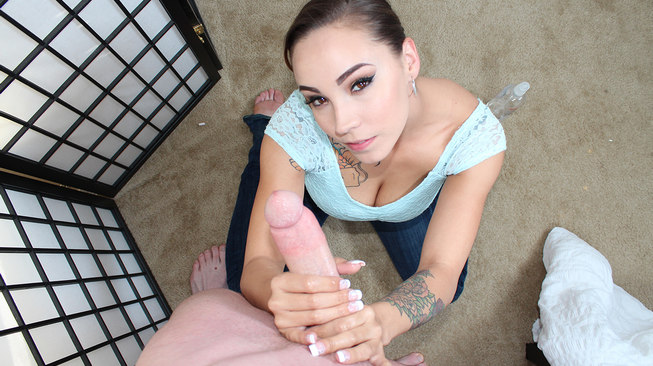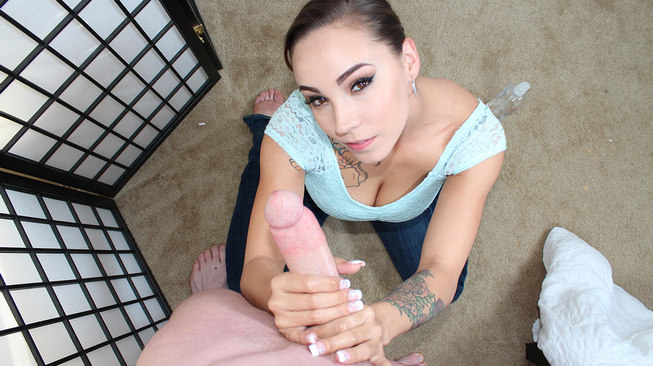 Click here now for Cumblastcity and Sasha Foxx's facial sample pics