Being a stepchild is rough. But being a hot young sexy stepchild and having to compete with your sexy sister for the attention of the local boys is even tougher! Nadia White and Gianna have grown tired of dealing with the town boys and all the games they play. Plus they cant even fuck that good anyway. So they decide to take things into their own hands.
When Mom and your new stepdad are at work it is the perfect time to play. Gianna wants to know what a BIG MAN cock feels like having never experienced one. Nadia shows Sis Gianna what it is like and as you can see Gianna is NOT prepared for that. After trying it for a minute Nadia asks sis to do her so she can show her that once she gets used to the initial shock its really nice.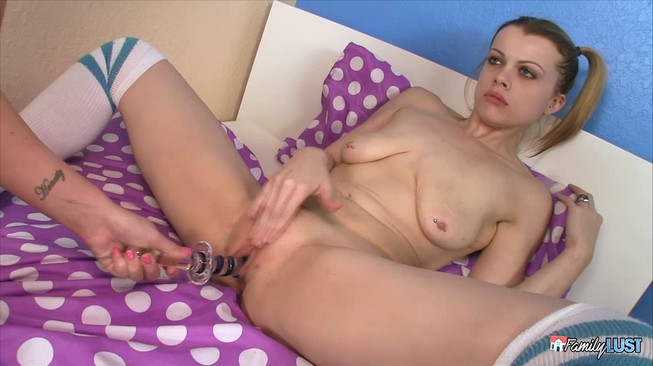 Just as the girls get going their new stepdad walks in and says he has been listening and watching thru the door and he wants to show them BOTH how a real man fucks a woman. Without hesitation both girls go for it.One waiting patently while the other sucks their stepdads hard cock. Both enjoying learning from the other. He bends Gianna over and lets her know she is going first as Nadia lays back and spreads her legs motioning for her stepsister to lick her pussy. Their stepdad eases his cock into his stepdaughters tight little cunt as she squirms in pain and pleasure at first but then begins her rhythmic stroking of his big cock with her little wet pussy.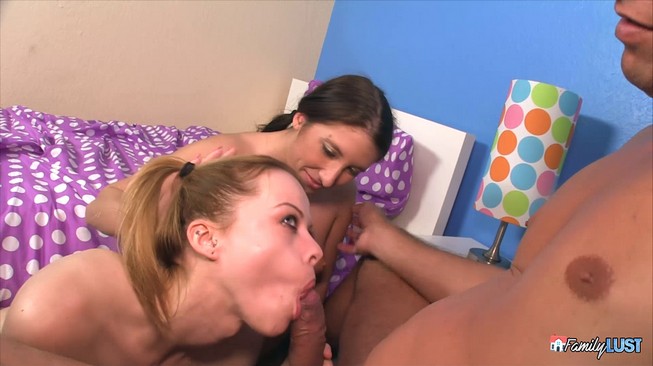 The girls take turns riding cock and making dear old stepdad lick their little young cunts. They cannot get enough of his big dick and all the dirtiness that comes with fucking their Moms Man. the thought of it makes them even hornier than ever. They fuck and suck him every way they know how and he also teaches them a few new things as well.
He slides his big mother pleasing piece of meat in every hole the girls have. Pussy to pussy to one ass then the other. Ass to mouth to pussy to mouth to ass. The girls were in a fucking frenzy with no holds barred. Completely uninhibited at this point. What they were all were doing could not feel more wrong OR more right.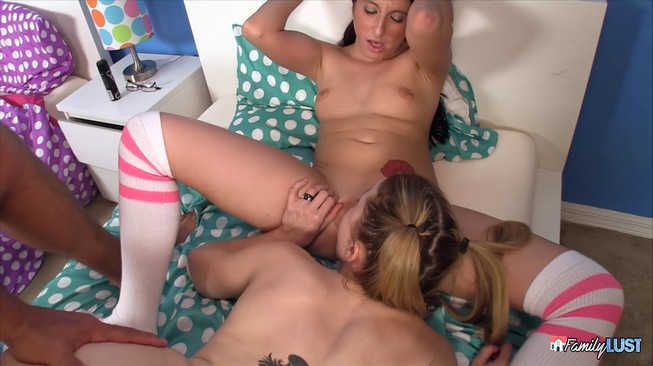 This fuck frenzy lasts for hours. Each enjoying one another is ways they never dreamed possible. Orgasm after orgasm they were all slick, sticky, stinking messes when it was over. And also each taking turns watching as their sexual batteries recharged. The girls FINALLY experiencing what a real MAN could do to their tender young bodies. And very impressed with their stepfathers performance and knowledge on pleasing a woman and himself. And envy for their mother who has been experiencing this for YEARS!