Jaylene Rio loves teasing her nephew, she's caught him looking at her tits a few times so she decides to pay him back and makes things worse on him by walking around the house with very low cut shirts when he is around. She has never shown them to him all the way, always leaving enough to the imagination to make his cock instantly hard and leaving him to have to go to the bathroom and jerk himself off. He thought this was going to be the case today so he was doing his very best to get past it this time and not let her make his cock hard. They were alone in the house, so it was going to be harder, she was relentless.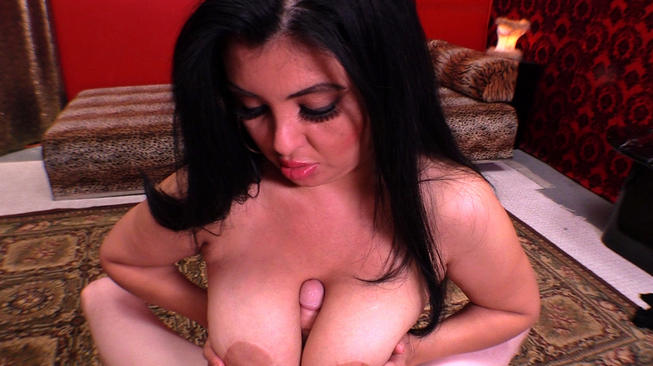 Jaylene Rio is a little shy almost, and that makes her cuter. This isn't something she is accustomed to doing, and no she isn't scared of his cock, she is hesitant, this is her nephew for porn-sake. She is ok with putting his growing cock between her great big old titties, but sucking his cock is a whole other issue completely and that is going to take some getting used to. Her nephew doesn't mind, he's getting his dick rubbed between these tits he has been gawking at for so long!!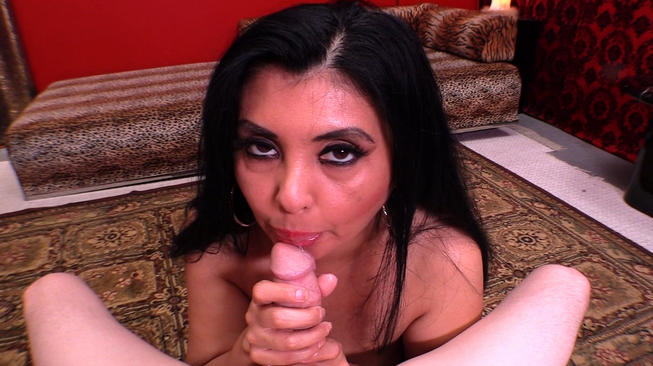 Aunt Jaylene Rio begins what is going to be an awkward handjob, but let's see how she does ok? She spits a little on his cock head to make sure it's going to be lubed, nothing worse than a dry handed handjob, right? She starts to stroke his cock up and down and he is so turned on, she can feel his balls fill up and his cock throbbing, and pretty soon, she is starting to loosen up and get more relaxed, afterall, it's just a cock right, those are fun toys!! She is starting to get turned on herself so the handjob gets better and better. Soon he is starting to cum by the hand of this Over40handjob aunt, and he won't forget about this anytime soon. Trouble is, are they just stepping into a weird scene which they cannot keep their hands to themselves?