Hi again, it's me and I have a great girl for you today, Goldie Rush, she is sweet and gentle but very much a tease when she wants to be. She has a little sideways smile that comes out when she is in full tease mode as she lets you know what she is up to, or maybe not, all you do know is that she is about to take your cock on a journey that you will not soon, if ever, forget. Goldie Rush is the cutest tease we have seen in a long long time.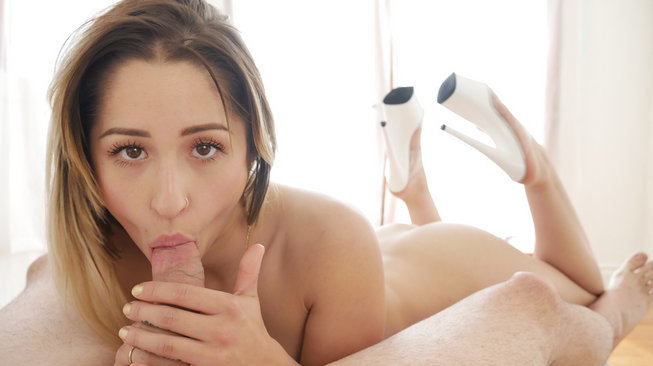 Godie Rush has those big brown doe eyes that make you love her even more, she looks so seductive when she looks into your eyes, especially when she has your cock in her hands and her warm wet mouth. This amateur teen loves teasing cocks and while she looks sweet and innocent, she so is not, not even close to it, she uses that to her own advantage and your cock's demise, it's totally at her disposal and mercy once she gets it in her possession. Have you ever had a Teasepov? You will never be the same once you have.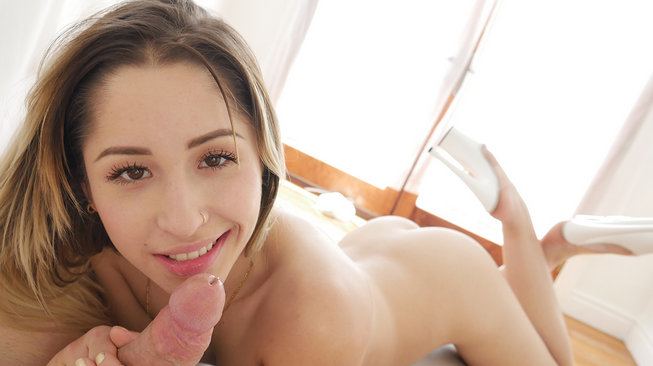 When you see this smirk on her sweet face, you can be assured that she has you just where she wants and she isn't giving in, that's on you and you alone, she is going to do her thing and your cock is going to do exactly as is told. She can feel the veins in your cock and the twitching of the cock and balls as it fills up with that hot and fresh cum that she is lo9oking for. But don't worry, she will clean up her own mess, she eats cum like it's her last meal, gobbling it into her sweet teen mouth. Teasepov is packed full of hi-def videos of gorgeous horny babes that love cock!