Sweet Mia Vallas with those not so innocent eyes is a hot young dancer that enjoys doing her encores backstage! The show never ends with this one. First, pulling you in with those eyes she lays there letting you soak in the prize as your eyes glare up and down her gorgeous figure. Then exposing her perky young tits looking to see if you approve before sliding off her bottoms and letting you see her completely naked as she crawls in front of you in you own private show.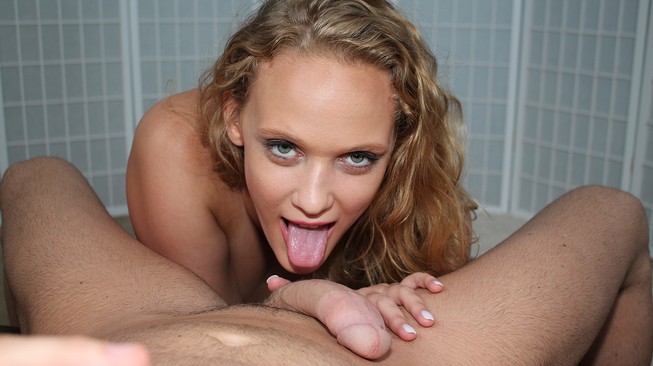 She starts by gently licking your balls so she can watch your cock swell and twitch in anticipation. Then she rubs her soft pretty face up and down your hard shaft and begins with tender little kisses that soon turn into a decisive thrust of her wet mouth taking every inch of you deep into her throat as she bottoms out making sure she has every throbbing inch of you inside her before retreating for air and to see if you like it so far. Then begins the hottest, wettest, blowjob you could ever had imagined. She is waiting for her cumbath that she knows you are going to give her.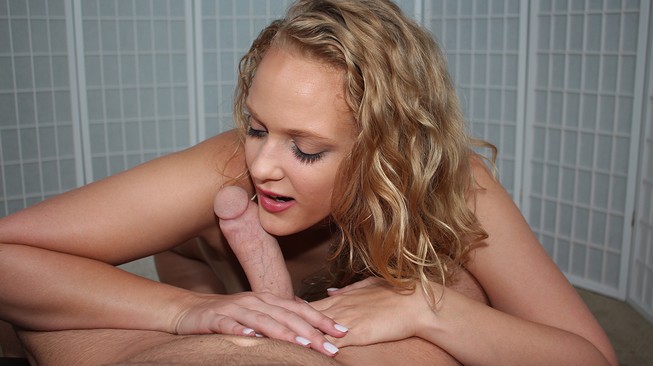 Her hot little tongue swirling around feeling every inch of you cock as she whimpers and moans in excitement and joy. She holds your cock steady for her oral attack with one hand as her other hand works its way to her now very wet skin slit. Her fingertips gently sliding in her dew covered hot box spreading the silky fluid all over her awaiting crotch. Then she slides her fluid covered hand up and over your dick while her mouth follows it in counter strokes tasting herself on your cock as your precum mixes with her cunt water causing her to feverishly grip even harder with her hand an mouth as your now fully swollen cock gives way in a burst of cum that flushes down her throat as she refuses to stop until she has milked every single drop from your shaft. And THATS EXACTLY how Mia does her encores… get instant access to Cumblastcity.com right here and all of their network of sites!