Meet busty teen newcomer, Cloe Palmer. She is one of the few teens that use their boobs to their strongest advantage, most girls I knew with big boobs hated them, but not this girl, she loves them and what she loves more than anything is getting hot cum all over them, so this is our story for the day, just how much cum can she get on her big teen boobies. Being new to this, as you can imagine, she is shy and maybe a little nervous since this is her first time doing teentugs, especially on camera, so lucky us, we get to watch this unfold right in front of us.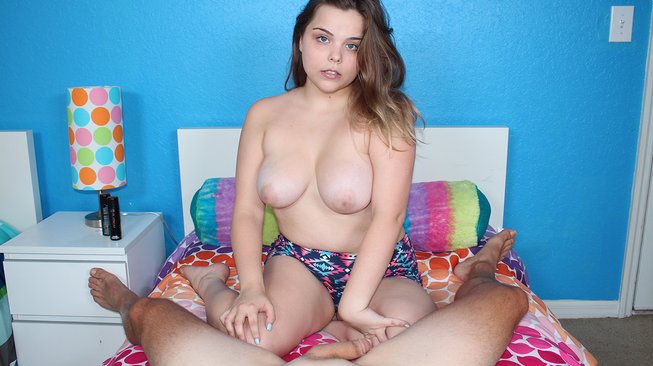 Once he pulled his pants off and revealed his huge cock, Cloe Palmer looked to be a little nervous, she was right face to face with this massive cock and she wants his splooge all over her big teen boobies so bad, but this being her first time at this, she was nervous she was going to mess it up and make a fool of herself. All that mattered though, was getting his cock to shoot it's juices all over her, right? How hard can it be.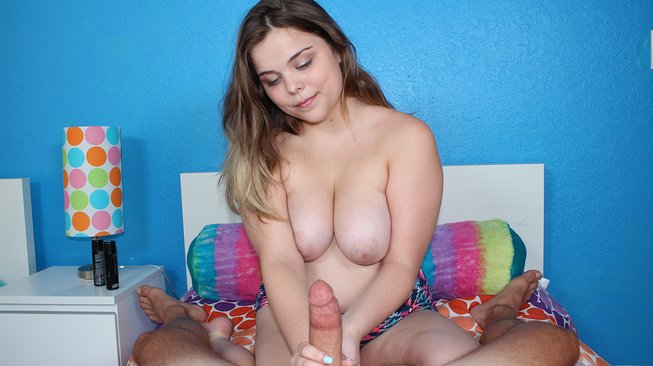 The more she stroked his growing cock, the more she felt it growing under her hand to the point she had to use both hands to jerk this massive dick off, her teen handjob was proving to be more fun than she thought it could be, his cock was getting bigger by the second and her pussy was getting hotter by the second. She kept jerking up and down, waiting for his splooge to get all over her big tits and she was getting more anxious. This teentugs.com job was coming out to be one of the best ones, her nerves were proving to be more of a turn on than anything.